Build an
Organized & Profitable
®
Small Business
And set yourself up for
Small Business Success
Small business owners served
our small business coaching and training will
You Can Build a Business
that Works with: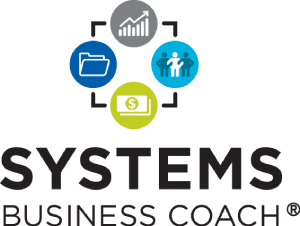 Small business coaching
and systems for small business owners from across all sectors.
We have every tool you need for small business success.
People talk about small business failure like it's
NO BIG DEAL...
More than half of all businesses fail in the first five years.
You put your entire physical, emotional and financial life on the line for your business— 
What will it cost you if your business fails?
It is a BIG DEAL!


This is the moment to change your story
Hi, I'm Beverlee Rasmussen, and I believe your business can be successful, even if right now it feels hard. 
With the right kind of support, knowledge, and systems provided by Systems Business Coach®, you can build your dream business.
(We teach the exact systems I used to build, run and sell my 3 Million Dollar a year business.)
To Prevent Business Failure
You are tough, tenacious, passionate and you're used to figuring it out on your own. But how are you supposed to know everything about running a business, make a profit, AND keep your sanity?
It's not more money, faster growth, or better staff…
The secret is systems.
The System Business Coach® programs focus on 5 functional areas of your business:
Leadership, Operations, Finance, Team, and Marketing
We've already figure it out, so you don't have to.

Which Track Best Describes You?
Get the small business coaching and systems you need to create the life you want.
I need the accountability and expertise of a coach.
One-on-One
Small Business Coaching
I want to go at my own pace within a community.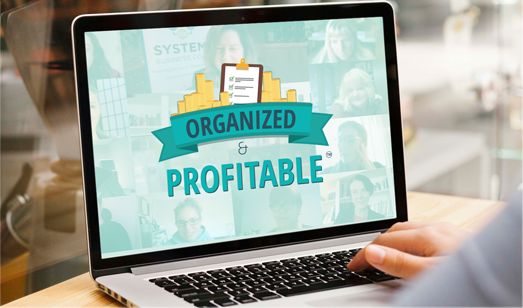 Group Coaching &
Online Courses
Just give me the training manual, and I'll figure it out!
The BEST Books for Busy Entrepreneurs
Become a Certified Systems Business Coach®
Local Economic Development Partnerships
Not sure what your business needs right now?
Get a
FREE

90 Minute Business Coaching Session...
And talk to a coach about the best options for your business.
Select a coach from our team of Certified Systems Business Coaches® and book a confidential, no-obligations coaching session.
Need Proof that Small Business Coaching Works?
Systems Business Coach elevated our business to new heights and eventually we will be able to employ people within our own community so I think that speaks volumes to the quality.
Jeff Abel, Saltwest Naturals
My business is streamlined with buying habits, pricing formulas and effective delegation. We have successfully cut costs by 25%.
Alison, Dark Side Chocolates
Having a business coach has helped shape my future and my vision for the future by making my business so operational and turnkey that I can then sell it when I'm ready to have an exit strategy.
Tracy, Traceycakes Bakery Cafe
Need Systems? This book is for YOU!
You have tried building and  running your small business on your own and want help.  Every small business owner needs a copy of this book. 
Never before have the challenges of running a business been addressed so thoroughly and clearly.

You are tough, tenacious, passionate and want to make a difference in the world.  You and your small business peers have created 70% of all  jobs in the world!  AND… you are expected to know everything about how to run a business, make a bit of money and keep your sanity.