The Systems Business Coach® vision is this:
A world where all business owners have the skills, tools and confidence to positively contribute to a healthy world economy creating secure meaningful employment while maintaining personal prosperity and freedom.
To achieve this, I knew I had to provide a self-taught training option that's packed with huge value! I wanted to create a guide that you could use over and over again—at any point in your entrepreneurial journey.
I wrote this book based on accredited adult learning principles, 10,000+ hours of research, and the feedback of 3000+ business owners.
The 5 Areas of Business
In this workbook, the Systems Business Coach® 52 Small business competencies are broken down into five categories: Leadership, Operations, Finance, Team, and Marketing.
At some point, along your entrepreneurial journey, all small business owners will need to strengthen systems in each of these areas. This field guide shares exactly how to apply each one to your business.
Finance
You can have a profitable business. It's not out of reach! It's simple math. Use the tools in this book to interrogate your numbers, habits, strategies, customers and suppliers; and understand where your money is coming (and not coming) from.
Take control of your finances
Pay yourself a meaningful wage
Confidently predict your financial future
Make money decisions based on facts.
Team
Do you know how to build an A Team with employees you can count on? You can hire people who deal with anything and everything that comes up; so you're free to do only the work you want to do. The Small Business Field Guide covers in-depth systems for team-building.
Strategically build a great team
Delegate tasks
Lead and inspire your team
Hire the right person, the first time.
Create a great place to work
Marketing
There are millions of marketing books out there, yet you need to know more than just general marketing tips. There is a specific way your business attracts and retains great customers.
Chances are you're so busy running your business, you haven't had time to identify and invest in reaching your unique target market. This book provides you with the tools you need to define YOUR marketing system!
Reach your target audience
Accurately price your products
Create powerful promotions
Generate new leads
Build strong relationships
Turn clients into reoccurring customers
Leadership
What does it mean to be a great leader? Leadership is a learned skill that continues to grow and evolve over a lifetime. Yet understanding the power of your own behaviour from the get-go is the difference between winning and losing in the game of business.
Great leaders take care of themselves, they ask for and receive help and they build great places to work.
Confidently address business challenges
Generate more time and profit for you
Put yourself first while still having a profitable business
Operations
When it comes to operational systems, small business owners all around the globe make the same mistakes. They learn the hard way, often at a huge personal and financial cost. This doesn't have to be you. There are proven systems to develop your operations.
Are you ready to organize the operations of your business for optimal results?
Strategically plan for the future
Improve your business processes
Streamline and organize your workflow
It's all in the Small Business Field Guide!
There are proven ways to become prosperous and free—the dream of every entrepreneur. It's all here. This is the most comprehensive business guide in the world.
Download a free chapter here.
Until next time, enjoy your Entrepreneurial Journey!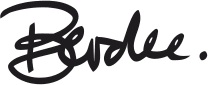 Read a Chapter from The Small Business Field Guide
Read Motivate— one of the 52 business competencies.
In this chapter, discover how to motivate your team! Motivated employees are like gold in the bank. They work hard, they care and they will consistently contribute to building and growing your company.