Are you ready to streamline your small business operations? Here are 10 areas of business operations you can review to see better results.
1. Strategy
What's your workflow strategy? Have you considered tactical vs. strategic work? What is taking up most of your time? Is there something you could delegate to someone who could do it faster or for less money than you can?
Your high-level strategy will make a difference in your business results. A sound strategy makes time for you, the owner, to feel free and fulfilled as well as what's best for the business. Hint: Often they are the same thing!
2. Structure
Most days as a small business owner just happen, going from one urgent activity to another. When was the last time you reviewed and updated your business plan? Are you on track to achieve or exceed your goals? Defining and documenting the foundational core elements of your company allows you to examine what is in place and what is missing.
For a small business, the structure is outlined initially in a business plan. As the business grows and develops, the structure evolves. When was the last time you reviewed your business plan?
3. Systems
Every action that is currently happening in your organization – either as planned or as decided by the individuals who do them – are the systems that are getting you the results you currently have.
Having documented systems allows you to create consistency and predictability. The consistency of a great experience doing business with you builds trust and in turn, the referrals all lead to growth and increased profitability.
Have you written down how you do things? Do you consistently update your operations manual? Do your employees contribute to systems documentation?
4. Service
Great companies are built on a solid foundation of their reputation. This involves simple things—calling clients back, being honest one hundred percent of the time, who you associate with, what your company looks like, the way that you dress, and the way that you present yourself.
Using systems and processes, and making decisions on how you're going to do things in advance, helps enhance and support your reputation. Having well-thought-out systems in place ensures you are consistently able to provide your highest level of service, which in turn builds incredible trust with those you serve.
Have you reviewed your customer service systems lately?
5. Production
Production is how you create, make and deliver your product or service. The production process is unique for every company. Your production process forms a critical element of your reputation in the market. Production issues impact profitability and product quality along with the experience employees have of working for you.
Is production for each of your products as efficient as it can be? Are there tools available that could make production faster or more cost-effective? If you had unlimited resources to put towards your production, what would it look like for each product?
6. Technology
Technology is described as the application of scientific knowledge for practical purposes. This is the machinery and equipment you use to run your business. I cannot imagine a business today that does not rely on some form of technology.
Look around, what technology supports your operations? Have you updated them recently? Are they as optimized as they could be?
7. Monitor
Every organization has unique and specific performances that need to be closely monitored. It's too late when you have bounced a cheque to know that your cash is running low. Throughout your small business operations, identify and structure systems and schedules for monitoring your core performances.
What KPI's are you using? How often do you review them?
8. Manage
Managing people? Don't even try!
What? You know as well as anyone that people don't like to be told what to do. Trying to manage another human being is difficult at best and likely impossible. Sound familiar?
Most of the time, the people aren't the problem—it's the business they're brought into. You can change the people, but if you haven't fixed the problem, the same thing will happen again. Managers need to focus first on systems.
Have you reviewed your management systems? What are your management objectives and how do your systems support those goals?
9. Supply
Suppliers determine many of the costs of your business and can significantly impact the quality of your product. Working with suppliers to negotiate credit terms on your purchases can support positive cash flow. Creating preferred supplier agreements adds extra value. The relationships you have with your suppliers can make or break your business.
In the same vein, inventory is your lifeline to making your projected and expected profits. It's your cash flow and profit centre. As such, it needs to be effectively and efficiently monitored and managed.
How are you tracking your inventory? Have you reviewed your contracts with your suppliers recently?
10. Facilities
Your facilities include all the infrastructure you need to run your business. Even a small decrease in the cost of operating your business will result in greater profitability. Looking specifically at typical infrastructure costs for a small business, you may be dealing with leases, phone systems, internet and storage services. With a little work and negotiation, these costs can be reduced.
Have you negotiated your facility costs? Is there a provider that is offering what you need at a lower price?
Optimize your small business operations
There's so much to do when running a small business. I hope this post has helped you gain a greater perspective on your small business operations and given you some inspiration for how you can optimize it!
Until next time, enjoy your Entrenprenurial Journey!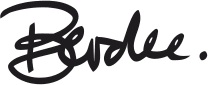 The Small Business Field Guide
This blog highlights only a few of the skills small business leaders need to run a successful business. If you want to learn more, grab a copy of the Small Business Field Guide.
This guide covers everything you need to know to optimize your business operations!