Do you agree with this statement? Typically managers try to motivate by rewarding above-average and punishing below-average employees.
How do you think this method of reward/punishment motivates employees?
The answer: it doesn't!
Deming's management theory
W. Edwards Deming, a thought leader in business management, talks about joy in work. He says, "Joy in one's work can provide unlimited motivation. People who love their work have to be pulled away from it."
To increase the happiness factor at your company, get rid of the bullshit that takes people out. What demotivates people and causes frustration? Usually, it's when someone doesn't know what to do, or how to do it. Also, people feel discouraged when they lack tools or cooperation.
Leadership needs to look for problems that cause frustrations and failures in companies and work to eliminate them. Ask the question, what is the missing or broken system here? That question will lead you to the root of the problem and help make the workplace more joyful.
What brings joy in the workplace?
A 1999 famous Gallup workplace poll of over a million employees responded to questions about productivity by saying:
I need to know what is expected of me at work.
Give me the tools and materials I need to do my job right.
Give me the opportunity to do my best every day.
Recognize or praise me for doing good work.
Care about me.
Encourage me.
Allow my opinion to count for something.
The job has to have a greater purpose than just earning a paycheck to me.
I want to be proud of the work we do.
Work friendships are important to me.
I want to talk about my progress.
Having the opportunity to learn and grow is important to me.
These opinions are so important that even today, 24 years later, employees need the same thing. It's all about being seen, heard, and understood.
What will you do to bring more joy to your workplace?
Until next time, enjoy your Entrepreneurial Journey!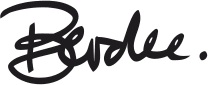 ---
PS. Have you joined our online community, Organized and Profitable®? It's free to join! You can:
Connect with like-minded entrepreneurs
Take monthly business challenges
Enrol in highly-effective business development programs
---