As a small business owner, your greatest leadership strength is your ability to listen. When you do this well everything else will fall into place.
Communication systems start with learning how to listen. We gain knowledge and power when we listen to employees, suppliers, bankers, mentors and customers. Listening to customers for ideas, and feedback can quickly increase revenue.
Humans respond best when they feel seen, heard and understood. Work towards developing a communication style that is based on listening first.
Listening strategies
A great listening strategy is to be curious and ask questions. Keep asking until you fully understand what the other person is saying.
A front-line employee can provide you with amazing insights into your own business when you take the time to listen.
It's ok that you don't always agree with or like what you hear, it helps to remember you are gathering information and making the other person feel valued. I remind myself in these situations that "Acknowledgement is not Agreement", and this takes the pressure off having to respond.
When you have company processes documented it significantly improves communication. Team members don't have to constantly be asking questions on how you want things done.
Feedback systems
Ensure you have a system for feedback about systems that are missing, broken or need improvement. A systems communication tool can be as simple as a whiteboard or notebook that everyone is encouraged to share their suggestions.
Schedule effective communication meetings daily, weekly, and/or monthly with your team to ensure everyone is on the same page.
Keep meetings positive, and forward-focused. Make sure everyone has the opportunity to contribute to solutions.
Where do you struggle with communication?
Practice active listening in your business for a full workweek and let me know how it goes. You may be surprised at how well relationships improve with this one simple act.
Until next time, enjoy your Entrepreneurial Journey!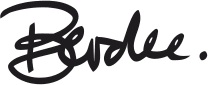 The Small Business Field Guide
This blog highlights just one of the skills small business leaders need to run a successful business. If you want to learn more, grab a copy of the Small Business Field Guide.
This guide covers everything you need to know to become a great business leader.