Wait, warning signs you are growing your business? Isn't business growth a good thing? Shouldn't it be all green lights?
Well, when business owners aren't prepared growth can cripple their business. Without the right systems in place, businesses can have a lack of cash flow, supply shortage, or devastating customer service.
What are the signs of business growth?
Business growth should be easy to spot but often with our heads down and lack of goal markers, it can feel like running with no end in sight. Here are the warning signs that your business is growing:
1. Feeling stuck
You feel stuck and don't know why. You can't pin it to one activity or event, but things just aren't as fun as they used to be, and it takes more energy to start something new.
If this happens to you consider asking yourself:
Are my actions aligned with my purpose? What actions did I feel like I had to take vs. actions I wanted to take?
Have I set boundaries to protect my energy? Why aren't those boundaries working anymore?
2. Burnt out
You are burnt out because you are the one closing the gaps for growth: working longer hours, filling in for sick people, and stopping and starting really critical projects.
To adjust to your new growth, consider the following questions:
What tasks can I delegate?
What systems need to change to account for the gaps caused by growth?
Which problems are affecting our reputation? How can you address those first?
3. Procedures malfunctioning
You notice that many of your tried and true operational procedures don't work as well as they used to. This is because growth has led to higher demand from your systems.
A common example is seeing an increase in sales, but keeping the same amount of product planned for inventory. In this case, you could review your inventory system. Maybe instead of placing orders once a month, you decide to do it bi-weekly.
If your systems aren't supporting your business growth, you can ask:
What is the missing or broken system?
What are the ideal results you want from each system?
4. Company culture changes
When there is a shift in your company culture, usually growth is on its way! Company culture can shift from supportive to venomous if employees are overworked by the new demand.
If your company culture is changing, ask yourself:
What can I ask my team to get their feedback?
What new roles have appeared to meet this growth?
Are employees taking on new tasks without compensation or acknowledgement?
5. Unclear direction
You don't feel a strong connection to where the company is headed. You can't see it anymore.
If you've lost sight of your vision, ask yourself:
What would my business look like once it's fully developed? Am I still heading in that direction?
What are my values? Does this current project growth align with them?
Trust the signs that you are growing!
It's exciting to see business growth. All you need is to have the systems to support your growth. Think of it like avoiding the growing pains. You got this!
Until next time, enjoy your Entrepreneurial Journey.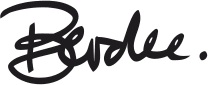 Need help managing growth?
Talk with a Certified Systems Business Coach about your options.
Schedule a FREE 90-minute coaching session. Includes a free business assessment!
Now is the time to create the business you were always meant to have.