Are you ready to start writing your business plan? Here's what to include in your business plan structure so your company stands out and gets funding!
Business plan structure
Cover Page – Use or create a logo to leave the first mark on your business plan.
Executive Summary – Just as it sounds, you'll write a summary that covers everything in your business plan. Although you won't write it until the very end.
Business Overview – Introduce the key parts of your business, including a description of your company, your place in the market, your product and your strategic objectives.
Target Market– Who are you selling to? Break down your market and ideal customers here.
Marketing & Sales Plan – Create a plan that covers the 4 P's of marketing (Product, Price, Place and Promote) so you can effectively reach and sell to your chosen market.
Operations Plan – Outline how your business will operate on a daily basis, from location, to inventory, to customer service.
Management Plan – Who is part of your team? Describe your existing and projected team members as well as your leadership style.
Financial Plan – Prove your business will be profitable and determine where you can get funding.
Action Plan – How do you plan to meet your objectives? How will you put your business plan into action? You'll explain that in this section.
A note on writing your plan
Writing a business plan is a process. Before you write your business plan, you'll first do an in-depth analysis, research, and reflection about your company, your market, and your goals.
Research and analysis allow you to critically and systematically assess your business. You'll re-imagine many parts of your initial business idea and notice key details you may have overlooked. In the process, business owners often come up with better, more informed ideas than before.
By thinking things through now, you'll avoid costly and exhausting mistakes down the road!
Here are some final thoughts to consider as you structure your business plan:
Shape your business plan to suit your business. You can work with a coach to highlight certain areas of your business plan. Ex. A retail business will have a different plan than a manufacturing business.
Note who your audience will be for your business plan. If it's investors and banks, be aware of your writing style. Try to make it professional and clear.
Keep track of where you found your research sources so you can reference them later. You'll want to have proof for all your claims in your business plan.
Keep it simple!
Until next time, enjoy your Entrepreneurial Journey!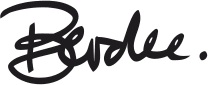 Create a business plan quickly and effectively.
Systems Business Coach® offers a Business Plan Creation Course that gives step-by-step instructions for writing a market-ready business plan.
Strengthen your understanding of how business really works and create a viable plan based on facts. Take the course on your own or with a 1:1 instructor.