When you think about networking, does it make your skin crawl? There is intense pressure to be liked because not only is your reputation as a person on the line, but now your business is too. Or perhaps it doesn't feel right to talk to someone when your main intention is to get something out of them. Networking, when done out of line with your values, can make a person feel small and a little bit silly.
You can counteract this feeling by doing networking activities for your small business that you actually like. If you aren't a big crowd person, yet you feel compelled to go to an event in your industry because "everyone will be there", stop and ask yourself, "is this the best way for me to genuinely show up as a person and connect on a level that is true to me?"
Small business networking ideas
Networking doesn't need to be shaking hands with the top leaders in your industry. It can be simple and aligned with your values.
Here are some powerful small business networking ideas that can feel good:
Call your town mayor and take them out for lunch.
Be a guest at a local Rotary or other service group meeting.
Create a "meet up" and invite other business owners to join you.
Contribute an article about your industry to your local paper.
Get your company nominated for a business community award.
Volunteer at your local food bank, animal shelter or another place of interest to you.
Offer to host a Chamber of Commerce meeting at your place of business.
Be open to the possibilities
Networking doesn't need to have an immediate outcome. Sometimes we don't connect the benefits of our networking until months or years later.
It's all about leaving a good impression and creating an authentic connection with the people you meet.
For example, a client of mine volunteered at an organization in 2018. She's a freelance writer. During her volunteer hours, she got to know a lot of the staff and genuinely enjoyed their company. Fast forward to 2022, and that same organization put a call out for a contract writer. She was the first person they reached out to because they got to know her during her volunteer hours. It led to one of her biggest contracts to date!
Being true to you
The question is not "how do I get more business?" instead it is "how can I connect with my community?". Not everyone is going to be your customer.
When you shift your outlook on networking from "sales" to "connection", not only does it relieve stress and any sneaking feelings of inadequacy from you but it also attracts people who are like you. Which means they will most likely identify with your brand and business. They could become long-term customers and advocates of your business because you reached out in a genuine way.
What small business networking do you want to do?
What social situations do you show up most naturally in? 1-on-1 conversations? Presentations? Helping on projects? Events?
Network with openness and generosity. You'll be surprised to see what connections appear.
You got this! Until next time, enjoy your Entrepreneurial Journey!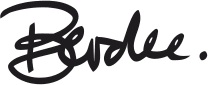 Share this post with like-minded business owners!