One of the most powerful and essential systems to develop for growing your business is the ways you take care of and nurture your existing customers.
Plan to retain your customers!
It is common to take those deeply valuable relationships you have with your best customers for granted.
Putting in place recognition systems that celebrate and support these relationships, along with being open to constructive feedback, will ensure that this lead-generation tool stays strong.
Here are a few ideas for how you can delight your customers and increase your retention margins!
Send a birthday card
Personally deliver a gift
Check-in with them for no other reason than to say hello
Give them referrals
Use your network to help solve a problem for them
Invite them to events/parties/celebrations
Stay in regular communication with them
Take them for lunch
Answer your phone
Be transparent about pricing
Make it simple to buy (and buy again!)
What specifically can you strategically do to delight and retain customers in your business?
Try to take some time today to write down what you will do!
Until next time, enjoy your Entrepreneurial Journey!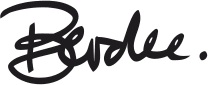 The Small Business Field Guide
This blog highlights only a few of the skills small business leaders need to run a successful business. If you want to learn more, grab a copy of the Small Business Field Guide.
This guide covers everything you need to know to have a prosperous business.